We are hiring Auto Body Technicians – Please apply in person or on the Job Listing found below
Click Here to Apply!
Let Us Help You With All of Your Auto Collision Repair Needs
Welcome to Lisa's Paint & Body Shop, We understand that accidents are going to happen, and they are never convenient. Here at Lisa's we strive to give our Customers a stress free repair experience because we value and appreciate you. We are a family owned and operated business built on a reputation from thousands of satisfied customers, of delivering precision repairs while upholding industry standards and manufacturer recommendations.
Our local Tallahassee technicians will take the time to listen to you, diagnose the problem, and then explain exactly what is needed to make the repairs. We understand that for some people car repair can be an intimidating experience, and that is why we want to provide you with knowledge and insight to assist in your decision making process.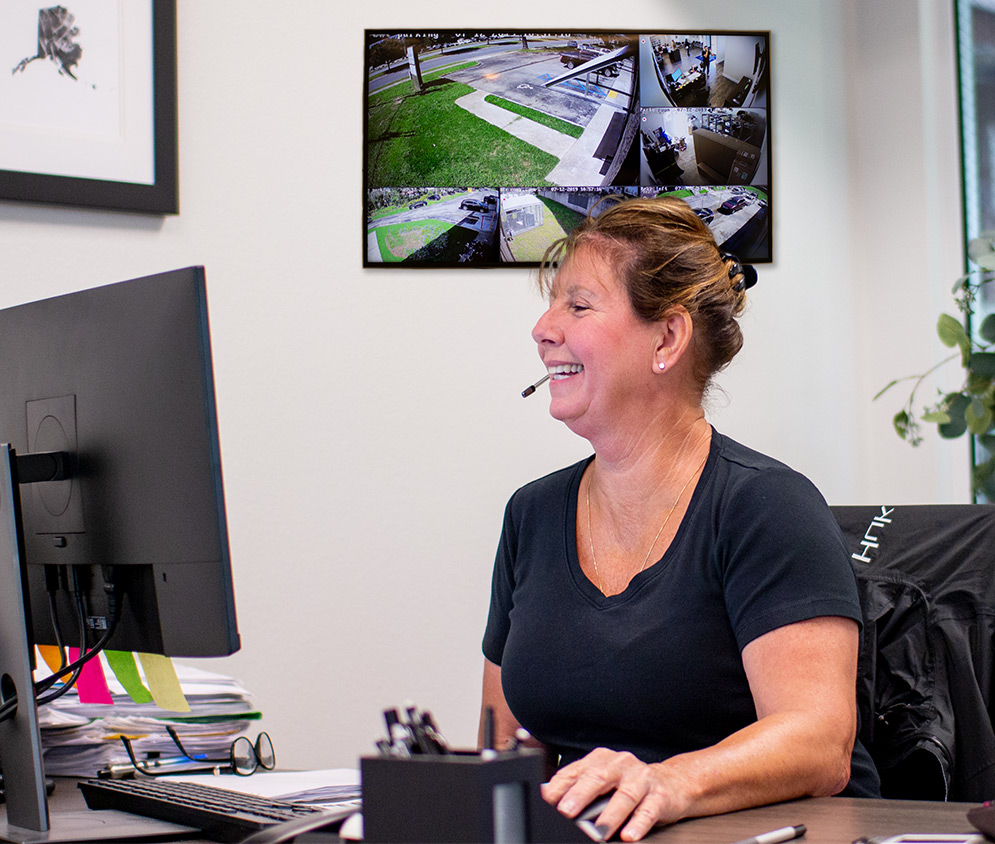 Lisa herself has been in the auto repair business for 32 years, proudly owning her own collision repair facility since 2002. Lisa's Paint and Body is fully licensed and certified and capable of handling any repair, big or small, from a parking lot scratch or knocking a mirror off in your garage, to the unsettling impact with another vehicle…we handle them all with professionalism and ease.
Chip & Scratch Repair
Collision Services
Dent Repairs
Fleet & Contract Services
Frame Straightening
Free Estimates By Appointment Only On Tuesdays and Thursdays – Please Contact Us To Schedule
Glass & Windshield Replacement
Hail Damage
Our brand-new state of the art building is fully capable of handling all makes and models of cars, both foreign and domestic. Our paint department consistently matches the repair area refinish to your vehicle's paint code; so if you have a funky avocado green VW Bug, or a gorgeous midnight blue Jaguar, exactlywe are capable of precision color match.
Our car technicians here at Lisa's Paint & Body work to get your vehicle ready as soon as possible. We promise to give you the right solution for your automobile.
Call Lisa's Paint & Body today!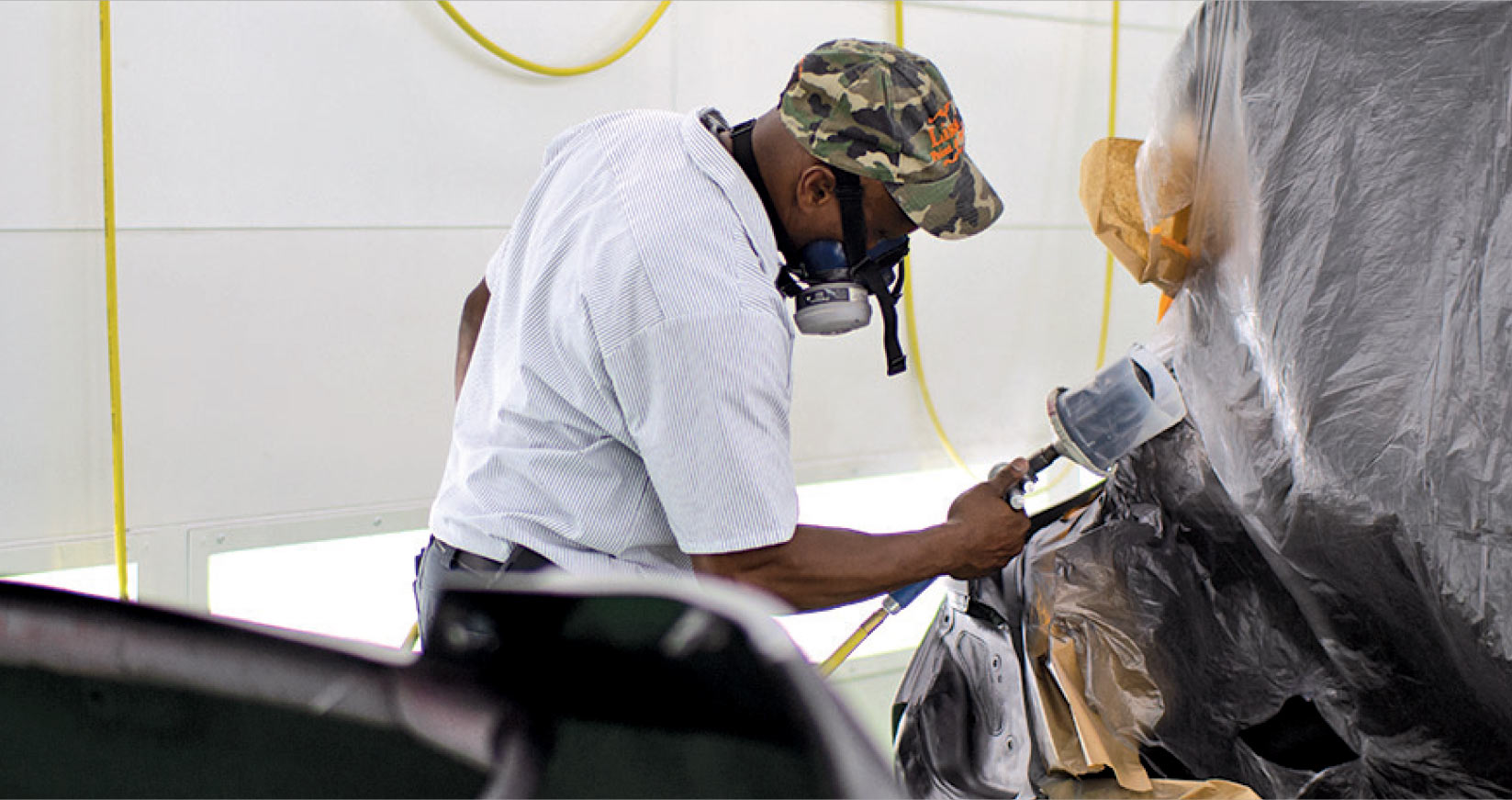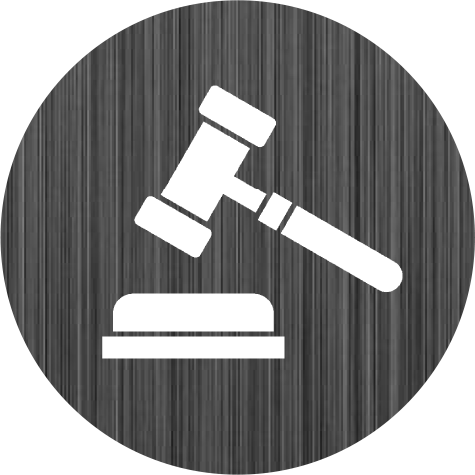 The Right to Choose.
That is the crux of the issue in auto body repair as insurance companies try to control the care of your vehicle the way they control your personal healthcare. It is your right to choose your own collision repair facility and to have the insurance company pay for safe and proper repairs to your vehicle so it retains its value and meets important safety standards.
However, insurance companies often do not volunteer information about those rights or what is at stake in the selection of a repair facility. Instead when you report a collision and need information about how to get your vehicle repaired efficiently and effectively, the insurance representative is likely to tell you about referral shops or preferred shops or merely provide a list of licensed auto repair shops in the state. That's not much help.
Know Your Rights.
In Florida, you have the absolute right to select the collision repair shop of your choice to make repairs. No insurance company or independent agent or representative or staff member of an insurance company or appraiser can legally refer you to or away from any specific repair shop or require that repairs be made by a specific repair shop or individual.
You have the right to have your vehicle towed to any location that you choose.
You must notify your insurance company before repairs begin.
You do not have to go to a drive-in claims center. Your insurer must inspect the vehicle at any location you choose.
You do not need to get two or three appraisals.
Your insurance company is responsible for payment to restore your vehicle to pre-accident condition.
Your insurer must negotiate in good faith with the shop of your choice.
The registered repair shop you choose can provide an estimate of damage and assist you with the processing of your claim to ensure safe and proper repairs are made to your vehicle.
Frequently Asked Questions
What should I do if I am involved in an accident?
No matter how minor, it is wise to report every accident to the police. Then, contact the registered collision repair shop of your choice. Your independent repair shop can assist you with the processing of your claim, answer your questions, and advise you to ensure safe and proper repairs are made to your vehicle.
Do I have to use a specific collision repair facility?
No. In Florida, you have the absolute right to select the collision repair shop of your choice. When your insurer gives you a list of registered repair shops, they likely will have indicated those shops which have entered into a contract with them. The contract determines how your vehicle will be repaired and encourages the use of imitation replacement parts. By choosing an insurance preferred or referral shop, you may be giving up your rights in the repair process.
How do I know if I am being steered?
If you are told that it will take longer to get your car repaired or cost more if you choose your own shop, BEWARE. You are probably being steered. Comments such as "We won't reimburse paint and materials," "We don't pay that rate," "We won't guarantee the work if you bring the car there," or "We won't pay the difference" are misleading and usually untrue.
Why should I choose my own collision repair facility rather than one "suggested" by the insurance company?
There are compelling reasons to choose an independent, trusted repair shop that you know will make sure the vehicle is truly restored to its pre-accident condition. Insurance appraisers work for the insurance company. Independent auto collision repair facilities work for you. They are looking out for your best interest. They will negotiate directly with the insurance company for the proper repairs so that your vehicle is safe for you and your family. Independent collision repairers look out for your interests and will serve as your advocate in the repair process.Preferred or referral repair shops represent the insurance company in both negotiations and the repair of the vehicle. They contract with insurance companies regarding the repairs, the costs and the repair procedures. The insurance company sets the rules and the repair shop simply follows them to keep the insurance companies' costs down. These cost reductions have to come from somewhere. They may affect the quality and thoroughness of the repair service and/or the quality and condition of the parts used. You have paid your insurance premiums with the expectation of receiving safe and proper repairs – not cheap repairs.
Do I have to take my vehicle to a drive-in claims center or get multiple appraisals?
No. If you request it, your insurer must inspect the damage to your vehicle at your chosen collision repair shop rather than at their drive-in claims center. They are legally prohibited from coercing or using any tactics intended to prevent you from seeking damage appraisals from your own body shop rather than their drive-in facility.
What is "steering"?
Steering, is the act of directing a claimant to or away from any specific repair shop or requiring that repairs be made by a specific repair shop or individual. Steering is illegal in Florida.
What are imitation or non-OEM parts?
Imitation parts (aka generic, aftermarket, quality replacement or non-original equipment manufacturer) are "knockoff" parts made by a company other than the manufacturer of your vehicle. These parts are made to look like your vehicle's parts, but may never have been crash tested and are not covered under your vehicle manufacturer's warranty. In its February 1999 issue Consumer Reports, published the results of its extensive study of non-OEM parts. The cover story was entitled, Shoddy Auto Parts: How to beat car repair rip-offs, Bumpers that shatter, Parts that don't fit, Fenders that rust." In addition to these concerns, there are no provisions for recalls based on the safety or performance of these parts. Your insurance company may attempt to use imitation parts to save money on your vehicle's repairs. An independent collision repair facility will help you negotiate with your insurance company for the appropriate original equipment manufacturer's parts to maintain the integrity and value of your vehicle.
Who guarantees the workmanship for the repairs?
The repair facility is responsible for the workmanship. Insurance companies do not repair automobiles. If there is a concern, even with a facility selected by the insurance company, the facility itself is responsible. Every collision repair shop registered as a Motor Vehicle Repair Shop with the Florida Department of Agriculture and Consumer Services is required to
be bonded and is responsible for safe and proper repairs. If your insurance company claims "they will not guarantee the repairs," don't worry. The repair facility must guarantee them, as required by law.